Hi Crafty Friends :)
Adele
here to share a quick card with you today.
This card was made in about 10 minutes, my neighbour's Grandaughter has a birthday and my neighbour wanted me to make her a cupcake card with a hidden flap so she could attach money without it being obvious, so here is the card I made for her
This is a trifold card, hinged at the top of the front part of the card
The card base was made using 'Home Decor' welding 3 cupcake shadows at 4.333 for the front/back and the smaller cupcake shadow (flap) sized at 3.986 to form the trifold base.
The phrase is from 'TBB&M2' sized at 1.583 and 1.014 respectively,
This is the inside of the card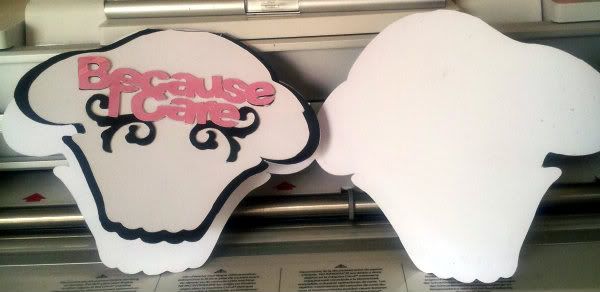 And this is the hidden strip that I hand cut, to hold the money
Like I said, this only took about 10 minutes to create and put together :)
I hope you enjoyed my quick card project today.
The CCR file can be downloaded
HERE
The Gypsy file can be downloaded
HERE
Thank you Sheila for allowing me to share my project with you all this month :)
Happy crafting everyone :)
Hugs
Adele