Morning all,
Here's my card for today. I have had this stamp for quite a while and it hasn't been inked up till today. I know naughty isn't it. It's a tricky stamp as until I had these papers that were a freebie from a magazine I really didn't know how to arrange her.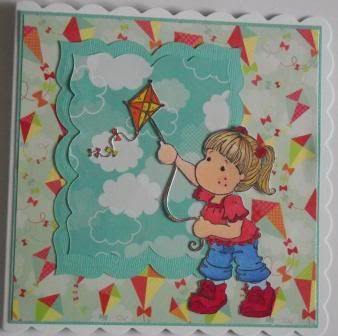 These papers are gorgeous. Really bright and summery. I used spellbinders dies. It's a little bit annoying as they're not nesting very well and they should.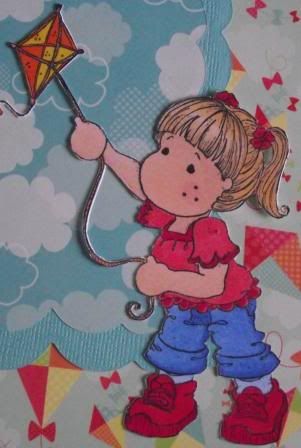 For tilda I used my copic sketch markers. Kite YR07, YR18,E55, Y18. Trousers/ Socks B24, B26, B21. Top /shoes R24, R27, R29. Skin E11, E21, E00, R20. Hair YR20, YR21, E31.
I'm becoming more confident when using my copics now. Getting to know light to dark etc. I still have quite a way to go but hopefully I'll get there.
Thank you to Sheila for having me today.
Kelly x