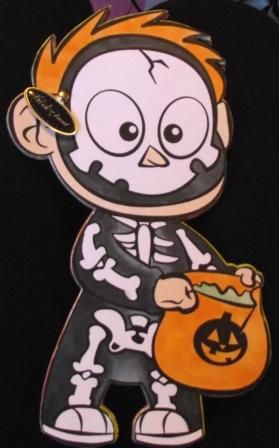 Hi all,
Here's my project for today. I've taken a digi image and made it into a mini album. I know it's not Halloween but when I saw this image by Simply B on Facebook I knew immediately I had to make it into a mini album as it reminded me of my son. He dressed up as a skeleton last year and I need to scrapbook the photos. I printed the image on card and I printed two to a A4 sheet of card. I then cut one out. I did two incase I made a mistake in the colouring of it.
I then drew around the image on some double sided card. The card is by K & co.
Here he is coloured in. I used the cool greys to colour the black in. For the hair and the bucket I used YR 14, YR 15 and YR16. For the skin I used E00.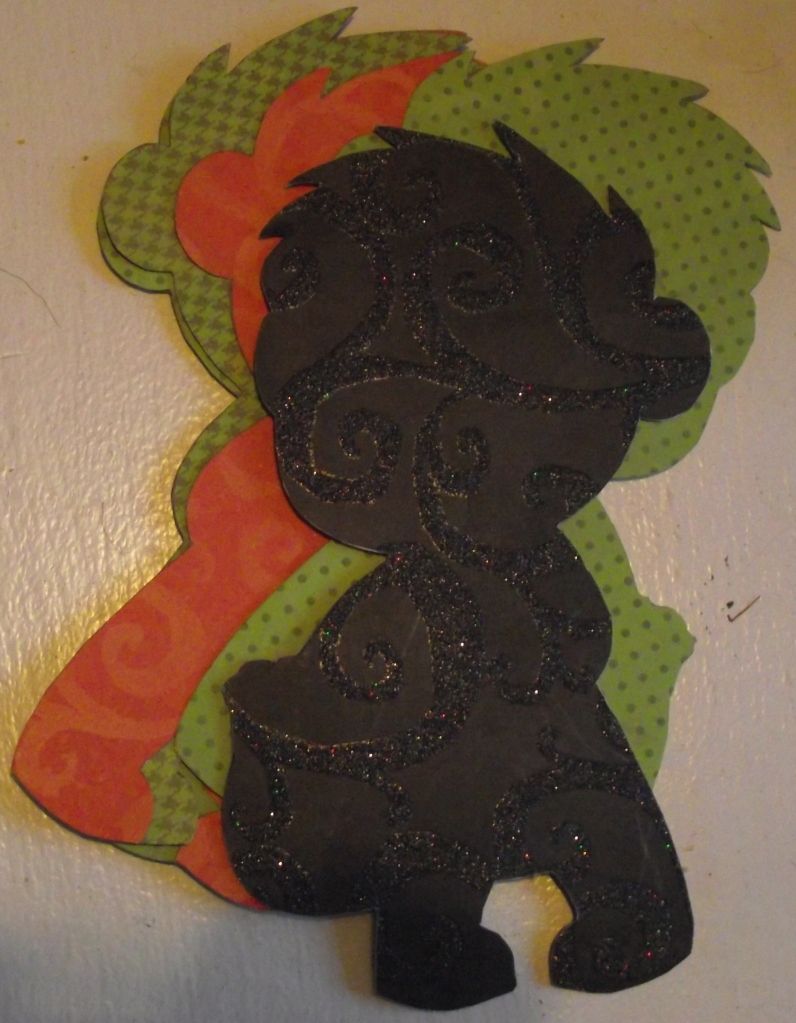 Here is the back of the image. I stuck one of the card pieces I cut out to the back of the image. Here are both sides of the pages inside the mini.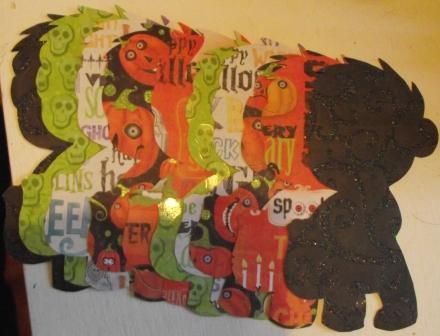 I finished it off by punching holes through where the string on the mask is tied. I then used a brad and a trick or treat sign to fasten it together. The pages side quite well. I can put in a longer brad as I fill it with pictures etc.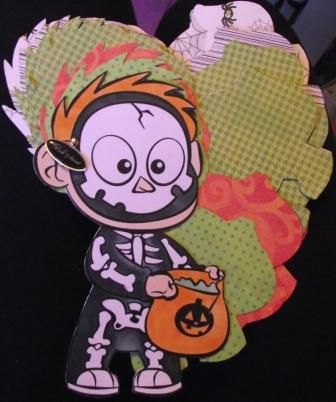 Well I hope you liked my project for today. Maybe you'll try making one yourself with different digis. Thanks Sheila for having me today.
Kelly x