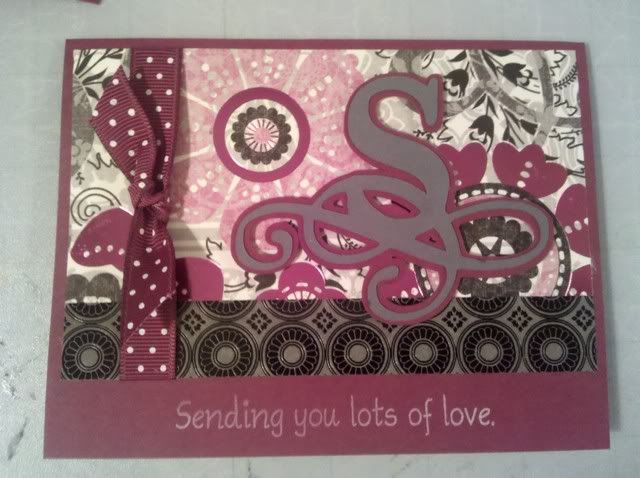 Hi Ya'll!
This is Leah, from My Craft And Chat Cafe, and I am super excited to be a guest here on She's A Sassy Lady today.
For my project, I am showcasing a simple monogram card design that, with a little modification, I was able to make a complete set monogram cards to give as a gift! Super fun, super simple, and super quick!
I chose two pieces of coordinating papers from DCWV's "The Black Currant Stack." I was able to make 7 matching cards using 5 8 1/2 x 11 sheets of Stampin' Up! Rich Razzleberry cardstock, 1 8 1/2 x 11 sheet of Basic Grey and these two sheets of DCWV papers! Yep! Just these two sheets were enough to jazz up 7 cards!!!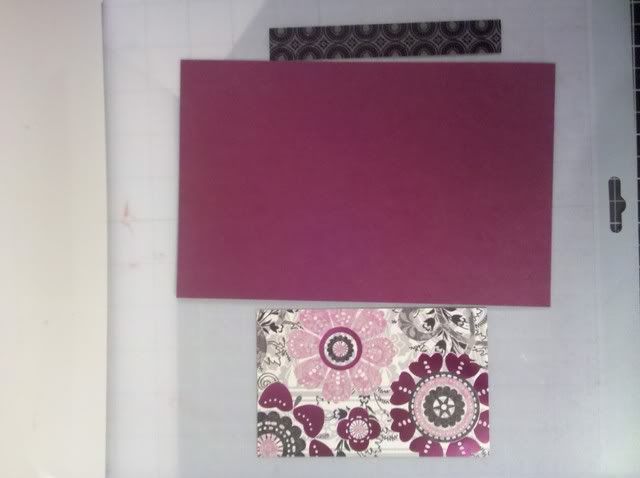 Here are the pieces for my card base. Rich Razzleberry cut in half, 4 1/4 x 5 1/2. DCWV paper 1 cut at 3 3/4 x 5 1/4. DCWV paper 3 cut at 3/4 x 5.
Here you can see the DCWV pieces adhered together, ready to place on the Rich Razzleberry card.
What card doesn't need ribbon, right! Lol. I used a piece of coordinating Rich Razzleberry ribbon to spice it up!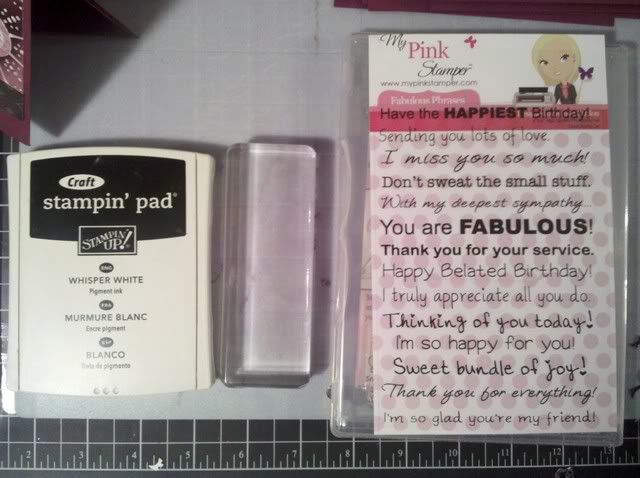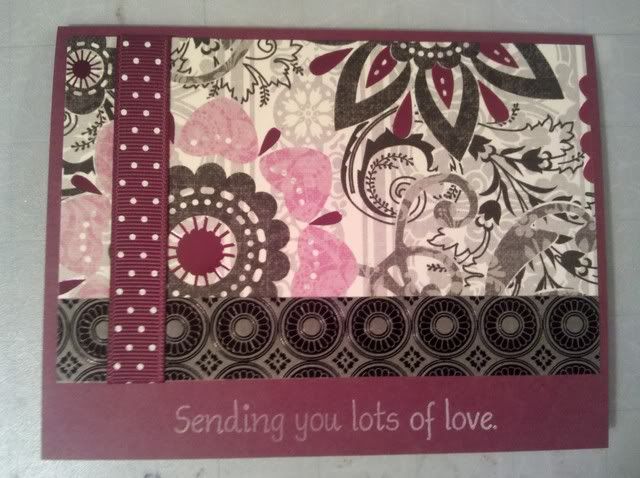 Here I used Stampin' Up! Whisper White Craft Ink and MPS sentiment from "Fabulous Phrases."
These are the monogram layers on my Gypsy, ready to cut. The first set of letters was cut out of Rich Razzleberry and the second set cut out of Basic Grey.
All the monogram letter pieces cut and ready to assemble!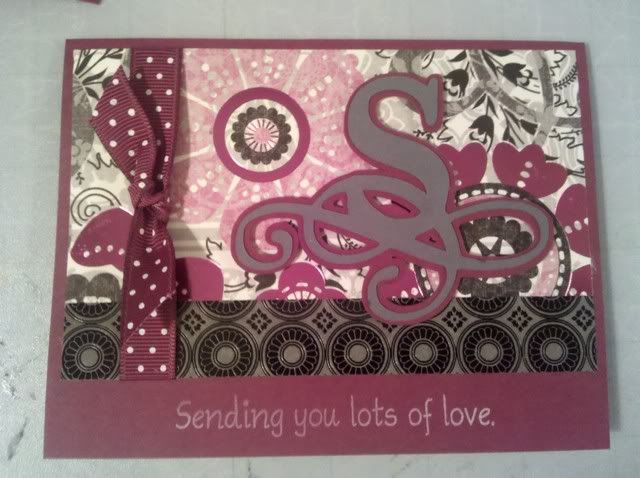 A completed card! I love how well Stampin' Up!'s colors coordinated with the DCWV stack!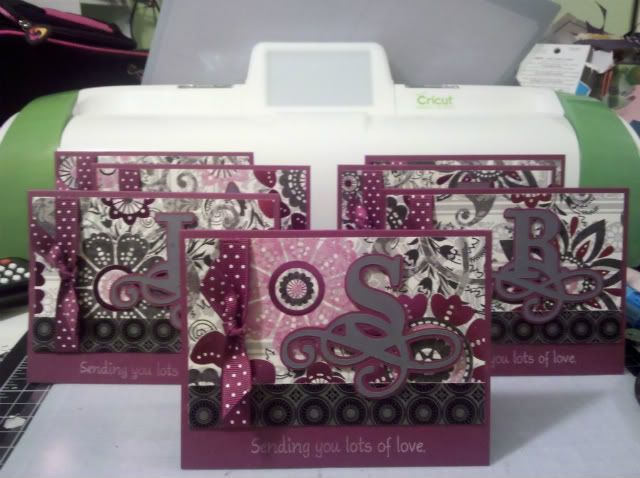 Here are all seven cards! I made these (with 4 other designed cards) for a co-worker and her 6 sisters. She left this week for Colorado to visit with them all!
How fun is that?!!!
Thanks for looking and if you'd like to see the other the other card designs, stop by my blog later and check them out!
I'd also like to thank Sheila, for having me here on her Fantabulous Blog!!
Leah