Hi all,
I'm Kelly from
Kams Crafty Place
. Thanks Sheila for having me again as a guess designer. I love making wordbooks on the Gypsy. This time I decided to do a wordbook for myself based on the Magnolia Stamps and Tilda. It has pockets for putting stamped images in. This is going to be a record for myself, so I know which stamps I have. I'm a bit addicted to buying these at the moment and I don't want to double up on ones I already have lol.
Here is the wordbook. I used K & Co paper, my camera doesn't show the papers very well.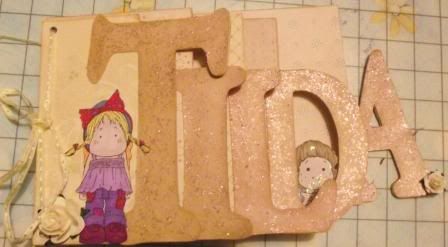 I designed it on the Gypsy using Gypsy Font. Gypsy Font is a cart I use a lot for making wordbooks as it has basic shapes and a great font. I used 6 layers, one for each letter and the last page had all the individual letters on it. I cut the chipboard and then the paper.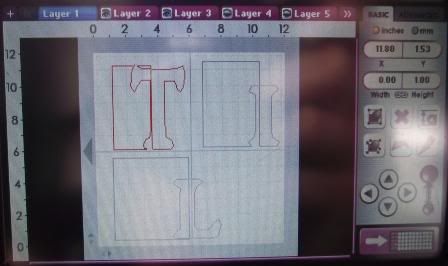 Here is how I laid my paper out. As you can see on the gypsy screen above only the T was highlighted in red. I cut one layer at a time, but arranged them after I had lined them up, so I could cut more quickly.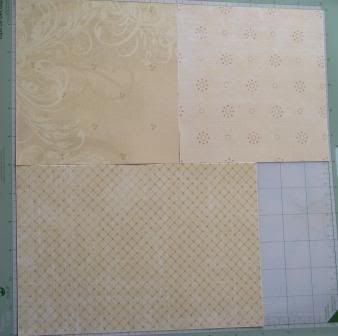 I cut the letter T (the first layer). When my Gypsy finished cutting the screen below showed. I didn't unload my mat, I tapped the return to design button. I then clicked onto the second layer, the letter I and pressed cut. It then cut the letter but to the right of my screen. and I repeated this with the third layer. I then unloaded my mat, then arranged two new pieces of paper for D and A and repeated the above process. I hope this is a tip you can all find useful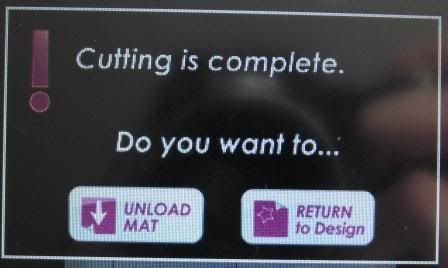 To make the little pockets, I used some little wage envelopes. I sealed the envelope and covered one side with paper. I then cut the top off. To shape the corners I cut one corner off see picture below.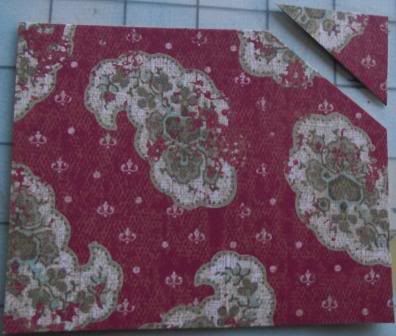 I then turned this corner over and placed it on the other corner ( see picture below). I used it as a template so the corners would be the exact same size. I then scored and folded one edge down.