Hey Ya'll! This is Leah from My Craft and Chat Cafe. Today's project is quick and fun! It's a card with a treat. The idea is so "lifted." I got my inspiration from MPS's video.
It measures 3 3/4 x 5 1/2 - base is SU Baja Breeze.
The red layer measures 3 1/4 x 5 1/8 - SU Real Red.
The white layer measures 3 x 4 1/4 and was embossed using a Cuttlebug folder(sorry, don't remember the name.)
The sentiment is from Pink by Design's "Christmas Wishes" set.
I used white ribbon from Michaels for slider bow.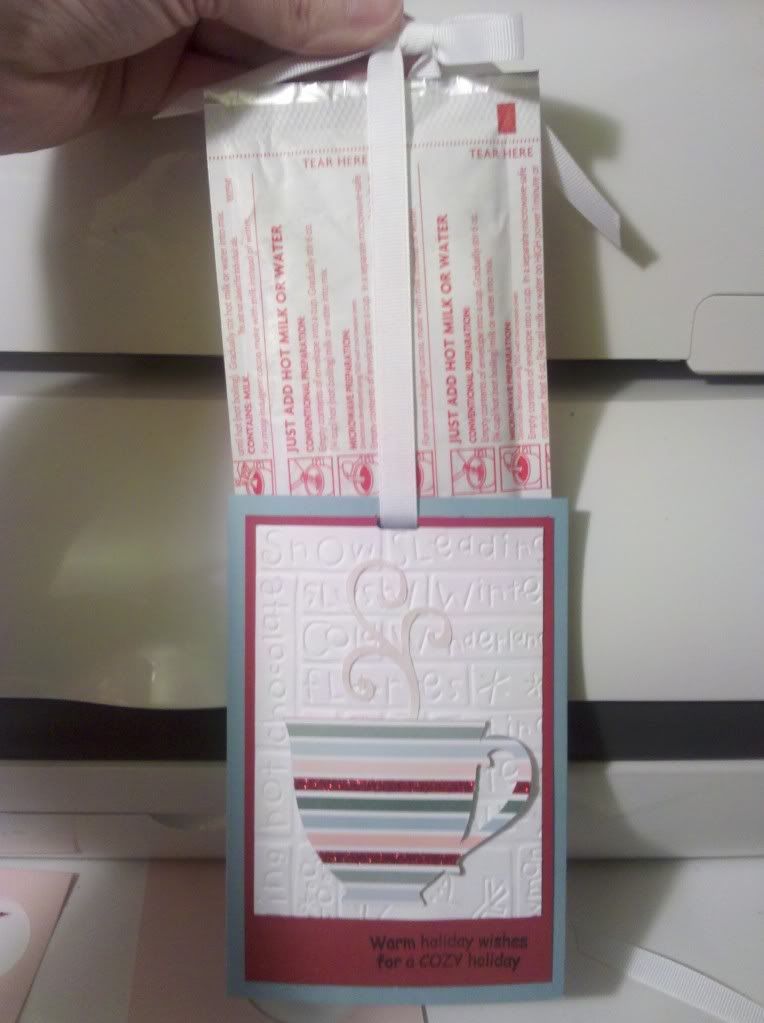 The cup and steam is from Cricut Joy of the Seasons. I used SU designer paper cut at 2 inches. The steam is white, but inked w/SU ink. Click on MPS video link above and watch the video on YouTube to see a step by step on how to make your own slider card! Until next time...