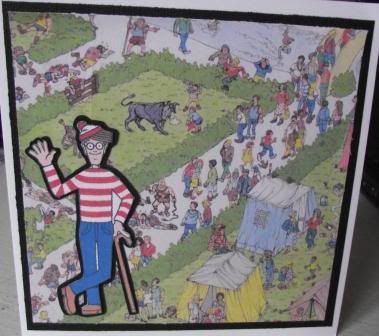 Morning all,
Today is my Son's birthday, so I thought I'd share with you the card I made for him. He is Where's Wally mad. We have all of the books, mugs, calendar and I have a duvet cover for him too. He loves him, which meant I thought I'd make him a card with Wally on it.
I copied some pages from his book to have as backgrounds and some wally's.
Here's the finished card. I just mat and layered the background and Wally. I didn't want to add anything else as I know my son will be looking for Wally, so I made sure I hadn't covered him up.
I hope you like the card. Thanks to Sheila for having my today.
Have a wonderful Christmas and I'll see you in the New Year.
Kelly x