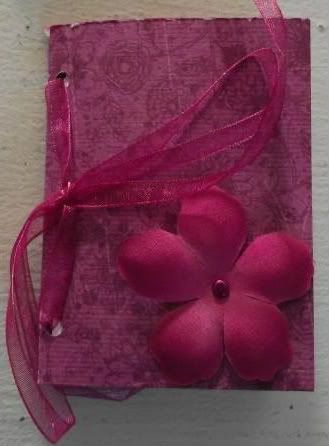 Hi all,
Today I thought I'd share with you a mini album I made. I'm involved in a Round Robin atc swap. We each make a folder and an atc. We then send this onto the next person in the list. We make a atc for each of the folders we receive. Eventually I'll have this one back full of atc's made by the others in the round robin. I found this book
here
. This is where all of the scoring measurments are. It is made from one piece of 12 x 12 card. Very quick and easy to do.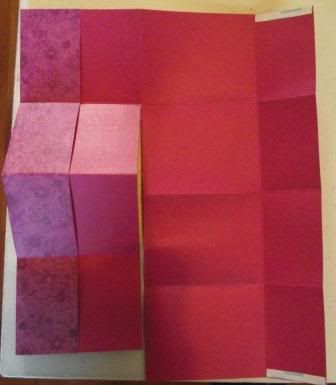 Here's my sheet of paper. You can see on the left I've already folder over one pocket and I taped the other side ready to fold over. I took this so you could see how this step works. You then fold it up. I then cut holes along the spine of the album and threaded ribbon through to hold it together.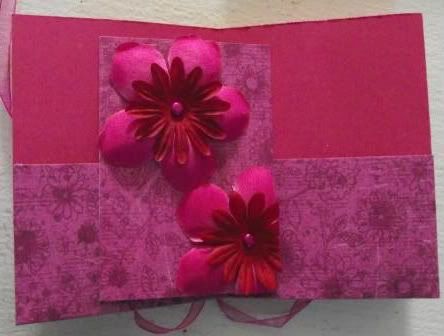 Here is the first two pages and the atc I made. I wanted my atc to match my album. I can't wait to see the other atc's.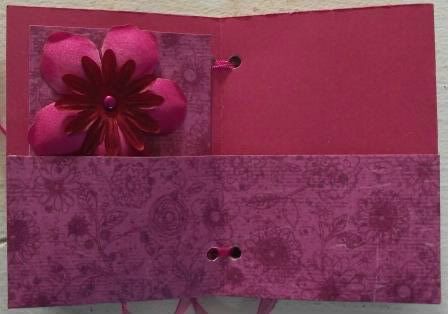 Here it is in the first pocket. I hope you have a quick go at this mini album as you could put tickets or photos in the pockets instead of atc's. You could even store stamped images in the pockets. Thanks Sheila for having me today.
Kelly x