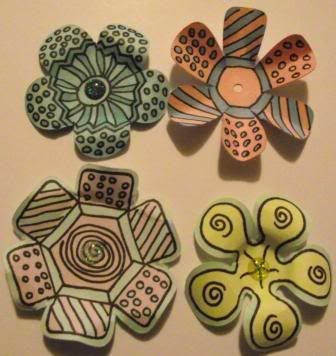 Hi all,
Hope you're all having better weather than we are at the moment. Today I thought I'd do a quick flower tutorial for you. You need some white card, a Gypsy and Cricut (I used my Expression or you could use flower punches), a black pen compatible with your copics or promarkers or any other pens you use and some bling.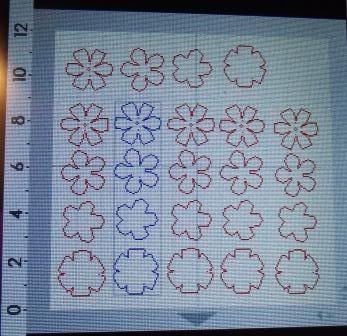 First I opened up a new file on my Gypsy. I then looked for flowers on my carts where the petals weren't too small. I sized them according to how big I wanted the flowers to be on a card. They were under 2 inches in size. I kept the chain link in place so the width and height stayed linked.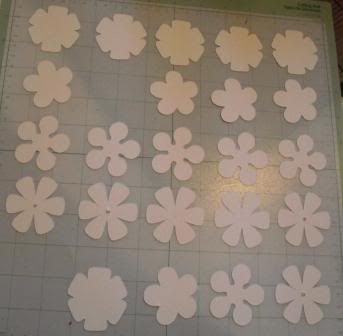 Here are the flowers all cut out in white card. I know they don't look like much at the moment but that's about to change.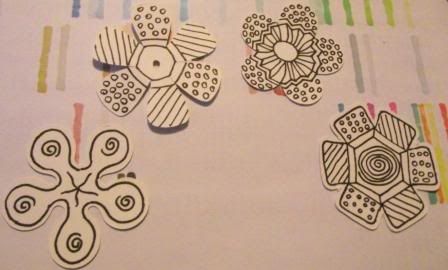 I then got my black pen and doodled on the flowers. I choose different designs and played about with them.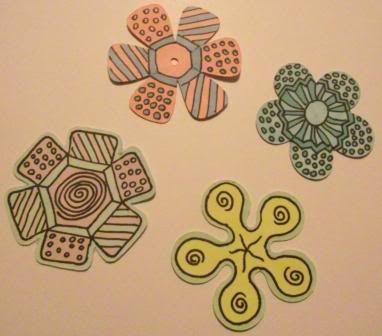 I then coloured them in. I've just got some Trias so I was experimenting with them whilst colouring these in. The beauty of these flowers are that you can do a tonal flower (blue flower), you could do outrageous colours, you can colour them in complimenting your papers.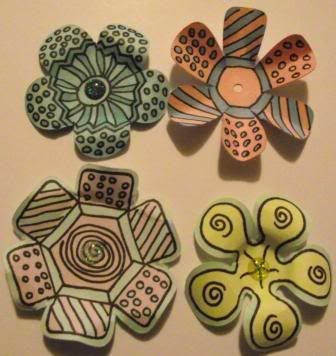 I then shaped the petals and added some bling. You could layer the flowers up too.
Well I hope you enjoyed this tutorial. Please have ago it's quite easy and you can really personalize your flowers. I want to say thank you to Sheila for having me today as a designer.
If you liked this tutorial please take alook at my blog as I have some more on there.
http://www.kamscraftyplace.blogspot.com/
We have half term starting tomorrow, a week with the children off school. I can't wait to have some time to be creative with my children.
Thanks for reading
Kelly x