Morning all,
I am a big fan of the stamp designer Elizabeth Bell. I first saw her designs at Sugar Nellie. My favourite is Daisy. When I saw her latest release from Whimsy Stamps I had to buy them as they are very much like daisy. This stamp I've used today is called Picked Sweet.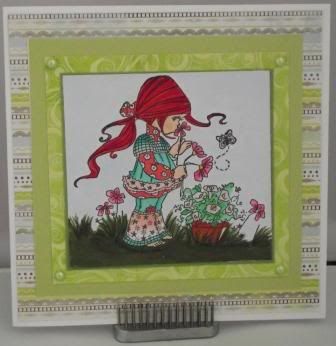 I chose greens, reds, violets and pinks to colour her in. The background paper is Up, Up and Away by first edition papers. I went for a spring like feel as it's glorious sunshine today in the U.K.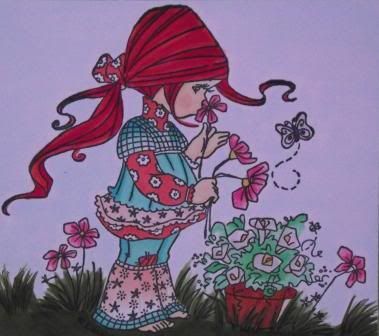 Here she is close up. I'm still not a hundred percent on her hair. First time I've tried red, but I think it's alright. Hey I'm still learning.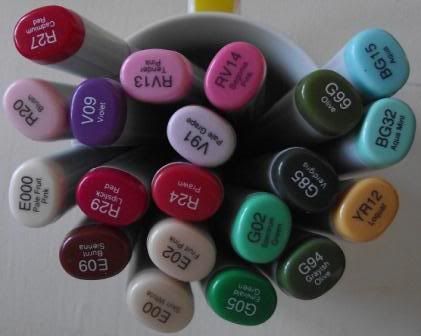 Here are the copics I used. I thought this was easier than listing them all.
Well I hope you like my card today. Thanks Sheila for having me.
Kelly x